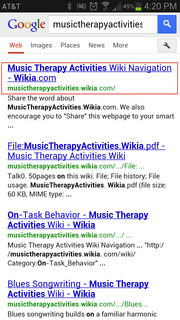 These are the steps you need to follow in order to get the music therapy wikia app on your phone.  
1. Open the internet of your choice on your phone and navigate to the main page of this wikia.  
2. Click the menu button (bottom left of your phone by the home button) then go to "Add shortcut to Home Screen."  
3.  The app is now added to your home screen on your phone.